Brian Heinze
President & CEO
A 30 year veteran in agriculture, Mr. Heinze began his career as an agronomist for the J.G. Boswell Company in Central California. A graduate of Chico State, Mr. Heinze went on to further his career with multiple positions at Rhone-Poulenc/ Aventis before forming his own generic crop protection company – AgValue in 2001. After an early buyout in 2004, Mr. Heinze moved to Roseburg, Oregon where he served out his non-compete clause before forming Willowood USA in November of 2009.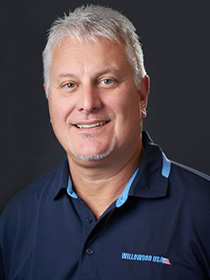 Joe Middione
Chief Operating Officer
A graduate of the University of Buffalo, Mr. Middione began his career at the FMC Corporation where he served as a Senior Research Biologist before joining American Cyanamid. Mr. Middione held roles in Manufacturing, Sales, Marketing, and Sales management before accepting a position at United Agri-Products in 1999. He served as General Manager at UAP West before joining the upstart company Agrian, Inc. to serve as their Chief Operation Officer in 2006. Mr. Middione brought his 30 year ag experience to join Mr. Heinze to form Willowood USA in early 2010.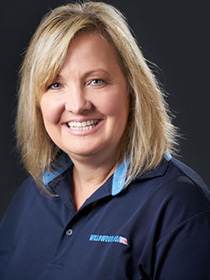 Kim Howard, CPA
Chief Financial Officer
Prior to beginning her professional career, Ms. Howard served in the U.S. Army in Washington, D.C., Germany, and Saudi Arabia. She then went on to attend Oregon State University and earned her Bachelor's Degree with a major in Business Administration-Accounting and a minor in Pre-Law. She spent the first part of her career as an Auditor with Deloitte & Touche, where she earned her CPA license and then moved into private industry working primarily in the manufacturing and retail industries for both publicly-traded and privately-held companies. For fun, Ms. Howard loves to spend her free time fishing, camping and motorcycle riding.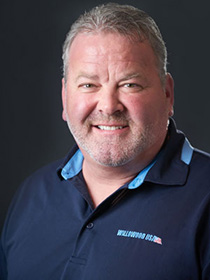 Andy King
Business Development Manager
Mr. King graduated from Southeast Missouri State University with degrees in Agriculture and Marketing. Mr. King then went to work for Rhone-Poulenc/Bayer Crop Science and remained there 16 years as a Sales Territory Manager and Southern Region Business Manager. Prior to joining the Willowood USA team, Mr. King spent time with Cheminova as a Territory Business Manager.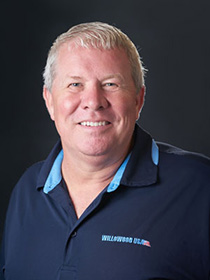 Casey Daniel
National Account Manager
Mr. Daniel has a vast array of field experience in the crop protection industry. Originally from Texas, Mr. Daniel completed his B.S. Degree in Accounting from Texas Tech University before entering the ag chem industry with United Agri-Products (UAP). Mr. Daniel's career continued in multiple retail roles throughout the UAP organization culminating with his role as Operating Company Manager in the Delta Region based in Memphis, TN. Most recently, Mr. Daniel served in the role of Director of Sales and Marketing for the Agricultural Division of NETAFIM. Mr. Daniel also served in various roles at United Phosphorus Inc.
John Harper
NorthEast Region Account Manager
Mr. Harper is a graduate of Salisbury State University where he earned his BS Degree in Education before returning to his nearly 2000 acre family farm. It was on the farm that Mr. Harper served as operations manager for nearly 20 years overseeing a diverse set of crops which included corn, soybeans, vegetables and specialty crops. After a 3 year opportunity with Buckman Laboratories in Memphis, TN, Mr. Harper joined AMVAC where he served as a Technical Sales Representative in the Mid-Atlantic and New England States for 20 years.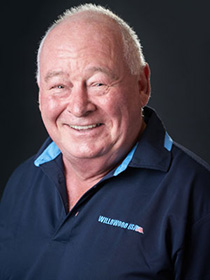 Tom Kemph
NorthWest Region Account Manager
Mr. Kemph joined Willowood USA in 2010 after a 40+ year career with Syngenta Crop Protection. A Cal Poly San Luis Obispo graduate in Ag Business management, Mr. Kemph brings a wealth of knowledge, experience and customer contacts with him to Willowood USA. A US Army veteran, Mr. Kemph resides in Bend, OR with his wife of 47 years.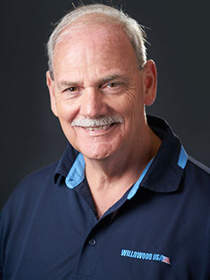 Larry McCauley
Southeastern Region Account Manager
Mr. McCauley was raised on a family farm and graduated from the University of Florida. He then began his career in the Distribution channel with W.R. Grace and Asgrow Florida Company, where his roles included formulations, sales, sales management, product management, multiple crop and non crop business segments. In 1992 he joined Griffin LLC, which was later acquired by DuPont Crop Protection, where his responsibilities included sales, sales management, Grower account management, Six Sigma training, new product launches, Key account management sales. Mr. McCauley joined Willowood USA in June 2016 and having the opportunity to view the Agriculture business from many viewpoints over the last 40 years looks forward to working with Willowood USA on additional opportunities for channel partners and growers.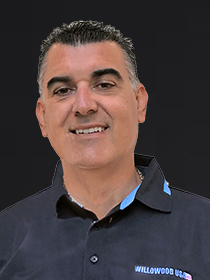 Asen Asparuhov
Western Region Account Manager
Mr. Asparuhov is a graduate of Fresno State University with a Computer Science degree. He brings over 15 years of sales experience with Pfizer Pharmaceutical, Bristol Myers Squibb and spend the last 4 years with Marrone Bio Innovations as a Territory Sales Manager. Mr. Asparuhov brings a wealth of sales experience and relationships in both California and Arizona. He resides in Fresno, California with his wife and two children.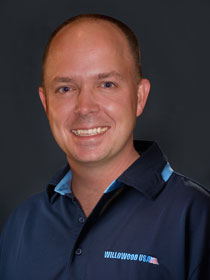 Tim Zech
Turf and Ornamental
With 20+ years of experience in sales and marketing of crop protection and specialty products, Mr. Zech has vast experience with generic chemicals. Prior to Willowood USA, he served as the President of United Turf Alliance, LLC a consortium of independent turf distribution companies marketing chemicals under their own brand names. Previous experiences include 13 years at Sipcam Agro USA where responsibilities included managing sales and marketing efforts for Agricultural, Turf, Ornamental, Pest Control, Biocide and Wood Preservation businesses. Mr. Zech is a family man with 3 children and an avid outdoorsman.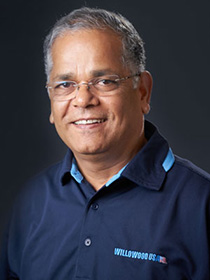 Shiv D. Sharma, Ph. D.
Product Development and Technical Service Manager
Dr. Sharma comes to Willowood USA with 25 plus years of research and development experience and most recently served in a similar role at the FMC Corporation where he was responsible for product development and successfully launched several herbicide products. A graduate of the University of Strathclyde in Glasgow, U.K., Dr. Sharma served his State Agricultural University in India as Associate Professor Weed Control and at the University of Florida as Research Associate before joining FMC in 2008.
Dr. Sharma's excellent skills in communication across cross-functional team, experience in product development, herbicide discovery and his vast knowledge of the regulatory process will help accelerate Willowood rapid product expansion.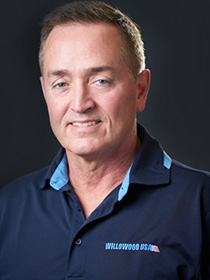 Jeff Thayer
Director of Manufacturing
Mr. Thayer comes to Willowood USA after over 30 years in the Crop Protection Industry. Prior to joining Willowood USA, Mr. Thayer was the Vice President of Sales & Marketing and Procurement for Helena Industries where is spent over 16 years. Mr. Thayer also worked for FMC Corporation where he held key Management positions, including Sales Management, Product Development, Supply Chain and Operations Management. Mr. Thayer graduated from Northeastern University with a degree in Chemical Engineering and has a Master's Degree in Business from John Hopkins University. Mr. Thayer will bring his skills and experiences to the Willowood Team as the company looks to expand its product portfolio and business performance.
Jeff Berry
Controller
Mr. Berry is a graduate of Cal State Fullerton where he obtained his degree in Accounting. With over 25 years of accounting experience in various accounting roles, Mr. Berry has added a significant impact to the fiscal accountability of Willowood USA. Along with general accounting duties such as invoicing and payables, Mr. Berry also plays a significant role in cash flow analysis and evaluation of potential product development candidates using a net present value (NPV) model he has developed.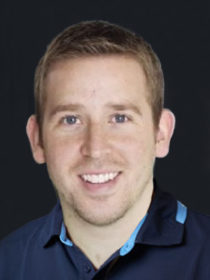 Travis Frakes
FP&A Manager
After graduating from Brigham Young University with a Bachelors Degree in Finance, Mr. Frakes started his career at Johnson & Johnson in their Financial Leadership Development Program. He then spent 4 years working in various Finance and Operations support roles in the Oil & Gas service industry for both publicly-traded and privately-held companies. Travis enjoys watching all sports and spending time with his wife and 3 kids doing outdoor activities including camping, hunting, and fishing.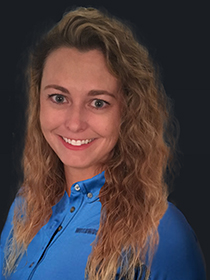 Samantha McDonnell
Accounting Manager
Ms. McDonnell relocated to Denver from Upstate New York in 2013. She holds her Masters Degree in Accounting from St. John Fisher College and spent one semester in London studying International Business. She has worked within start-up to well-established companies and has proven to be an innovative and driven accountant. In addition to providing accounting leadership, she continually strives to learn new ways of doing things using technology and the redesign of processes. Sam has two playful pups and enjoys skiing, cooking classes, and traveling in her free time!
Sarah Phillips
Production Planner
Ms. Phillips received her Bachelor of Science degree from Towson University and taught professionally for several years until 2002 when she left teaching and went into the world of Business Operations. Since then, Ms. Phillips has been doing Production Planning and ERP system implementation for Aerospace, Biotech, and Defense Contracting companies. Her years of operations experience with multiple ERP systems will be a valuable asset to Willowood USA as the organization continues to grow.
Amy Stewart
Production Planner
Ms. Stewart served as Willowood USA's Administrative Assistant for the past three years. In her role as production planner, Ms. Stewart is responsible for the entire production process of key Willowood USA products from importation to finished goods. Ms. Stewart previously attended classes in Business, Advertising and Human Services before entering the workforce. She spent a number of years as an Administrative Assistant with the Douglas County Planning Department as well as a Legal Assistant with Lee & Kaser P.C.
Jennafer Mealer
Accounts Payable & Inventory Specialist
Ms. Mealer has completed numerous college courses in accounting and earned her Diploma in Executive Office Management. Ms. Mealer joined Willowood USA in 2016 with nearly 2 decades of customer service and executive support roles. Her role in the Willowood USA organization is pivotal to ensure accurate and timely results.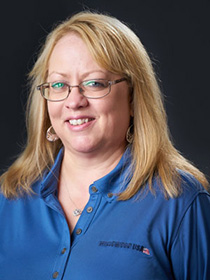 Kym Overacker
Registration Specialist/Customer Service Support
Many of you will recall working with Ms. Overacker during Willowood's early years. Ms. Overacker was one of our first employees to the Roseburg Office and makes her return after a brief period in the specialty food industry. Ms. Overacker received her education from University of Phoenix and Eastern Oregon University, with an emphasis on Business Management and Accounting. Prior to returning to Willowood, Ms. Overacker has been a controller and office administrator for a number of organizations including health care and production. Ms. Overacker's attention to detail and strong customer service skills make her a valuable addition to the Willowood team.
Chris Madden
Marketing Coordinator
Ms. Madden is the voice you will hear when you call the Willowood USA corporate office. Although she is new to the agricultural sector, Ms. Madden's professional experience includes an extensive background in account management, consultative sales/marketing and 15 years in customer service. Her professional, positive attitude and her willingness to assist others is an asset to the Willowood USA team.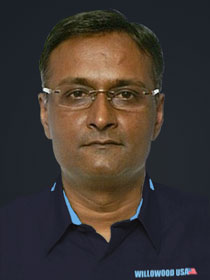 Vijay Mundhra
Managing Director of Willowood Ltd.
Mr. Mundhra completed his degree in Chemistry in India and worked in the ceramic and metallurgical fields before moving to Hong Kong in 1992. Mr. Mundhra formed Willowood Ltd. in that year with the objective of registering and marketing crop protection products globally. Since that time, Mr. Mundhra has grown Willowood Ltd. and now sells and distributes products in over 40 countries worldwide. Mr. Mundhra started Willowood chemicals in 2006, Willowood USA in 2009 and recently acquired Shreeji pesticides (a toll manufacturing facility) in 2010. His goal to become fully integrated continued in 2012 with the formation of Willowood Africa and Willowood Crop Science in India where he is currently building the Willowood brand with a team of over 170 employees. In addition, Mr. Mundhra is close to completing a state-of-the-art R&D facility and GLP lab in Baroda, India.