MANUFACTURER OF POST PATENT CROP PROTECTION PRODUCTS
PRODUCT INFORMATION

Product Information Bulletin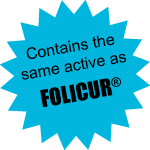 Specimen Label
MSDS
Agrian Label Search
Contact Sales
Tebucon 3.6SC is a fungicide used on a wide arrange of diseases that attack asparagus, barley, beans, corn, cotton, grapes, grasses grown for seed and many other vegetables and fruit crop diseases. It works very well on rusts, powdery mildew and other diseases.
EPA Reg. No. 87290-13
EPA Est. No. 70989-AR-001
ACTIVE INGREDIENT: Tebuconazole, alpha-[2-(4-chlorophenyl)ethyl]-alpha-
(1,1-dimethylethyl)-1H-1,2,4-triazole-1-ethanol ……………….. 38.7%
OTHER INGREDIENTS: ……………………………………………….. 61.3%
TOTAL: ………………………………………………………………………. 100.0%
Contains 3.6 pounds tebuconazole per gallon.
Tebucon 3.6SC Benefits

Tebucon 3.6SC Controls
Rust, head blight, northern leaf blight, southern leaf blight, northern leaf spot, gray leaf spot, southwestern cotton rust, powdery mildew, gummy stem blight – suppression, white tot, purple blotch, cercospora leaf spot, alternaria leaf spot, anthracnose, SOILBORNE: Sclerotium stem and pod rot (white mold, southern blight, southern stern rot) Rhizoctonia limb rot, Rhizoctonia pod rot (Virginia and North Carolina only) FOLIAR: Early leaf spot, Late Leaf spot, Leaf rust, Web blotch (Phoma), Pepper spot (Leptoshaerulina)
Tebucon 3.6SC State Registrations
For complete state registration information refer to Agrian.com
FOLICUR ® is a registered trademark of BayerCropScience.